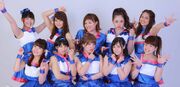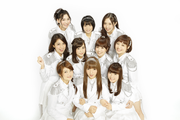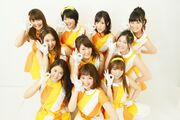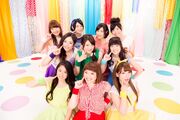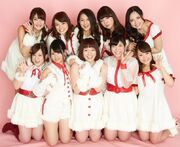 Chubbiness is a group under Avex.
The group was created following the Avex x CanCam fashion magazine collaboration audition held in Summer 2013. They picked all 10 members from 3500 applicants from all over Japan to create Japan's first "marshmallow" idol group, Chubbiness.
Their motto and catchphrase is "Chubbiness, be happy!". Their goal is to help people to accept and like their body as it is, and show Japan's very strict body type standards that girls (and everyone else) can be chubby, cute and happy.
Members
Discography
Digital Singles
[???] Ittareiya! (1st performance on 11/14/2015)
[???] Puruntto Heart (1st performance on 11/7/2015)
[???] DRY YOUR TOWEL ~kawakase taoru~ (1st performance on 10/31/2015)
[2015.07.01] Gomen ne... watashi, kekkou moterunda wa
[2015.04.29] Motto, HOT ga motto!
[2014.10.08] Manmadeiya!
External Links